Autobahns beware – Lucid Air hit 217 mph on test track.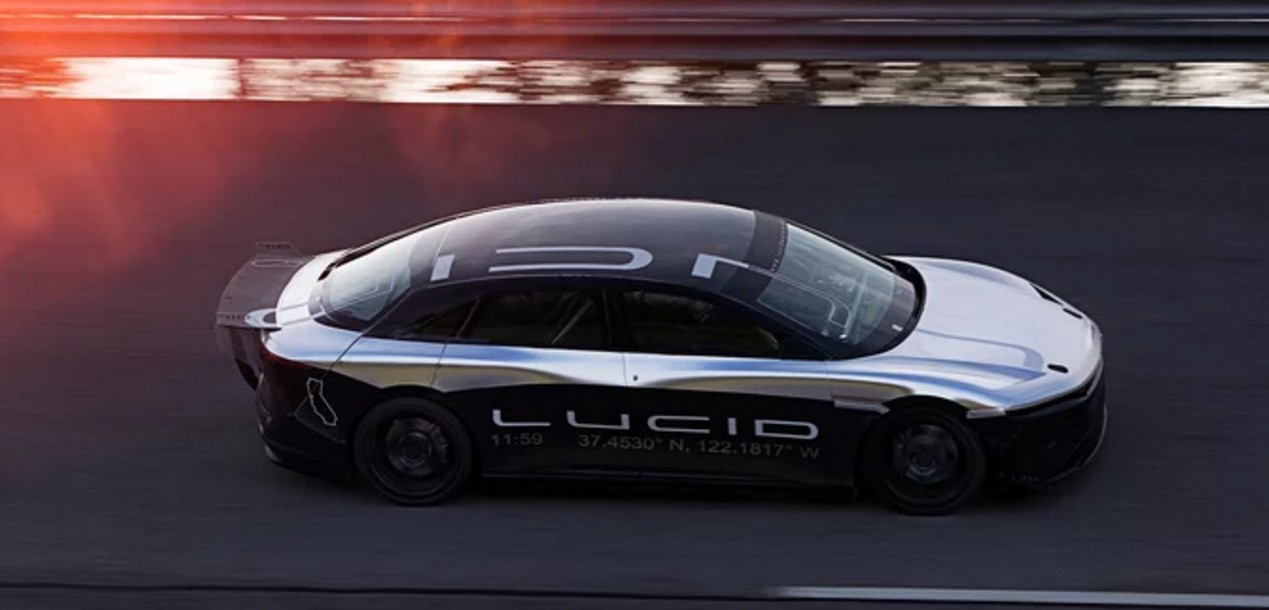 In recent news California's Lucid Air hit 217 mph on test track. This is great news for all German executives that rush to new meeting – and want to be environment friendly and glide at 350 kmh in fully electric mode.
News come at presentation of Lucid Motors at New York Auto Show, where car was featured with special performance rear spoiler, version of which will be available in sport version of Lucid Air.
As reminder beautifully sculptured Lucid Air will feature 3 electric motors capable of producing 1,000 bhp and delivering range of up to 400 miles. Top specs Air will cost over $100,000 but you will be able to get into more basic version for around $60,0000. You will still enjoy driving comy and luxury sedan with range of 240 miles and healthy 400 bhp under your feet.
Production is expected in 2019. For now, enjoy videos of Lucid Air hitting 217 mph:
Next Lucid Air video is overview of car features and design.