The Best Exotic Car Rental in Los Angeles Just Got Better with GM Hummer EV Now Available
Sometimes you may exclaim that life can be so great! We hear that.  If you love a good thrill of acceleration that snaps your neck BUT makes your pretty one whine about spilling coffee over her new Zimmermann dress – you will love this exotic car rental company, situated in sunny Beverly Hills. Yes, at B&W Car Rental – you can get Ferrari Ttibuto 2.9 seconds 0 – 60 thrill or your 700 hp with Lamborghini Aventador Roadster and at least 30 more luxury and exotic beauties. These exotic cars are all available for short and long term rental from locations in Beverly Hills, LAX and San Francisco, meaning you can get an amazing driving experience all through beautiful California.
Which brings me to another important news for electric car fans such as myself. It was my pleasure to hear that Dan and the team at B&W Car Rental secured of the most sought after vehicles today. You have to spend over $2M on auction for the first ever rollout of GM HUMMER EV Edition 1 and today – you will have to fork at least double of the purchasing price. However, you can get your Hummer EV rental from B&W, and… it's real GM Hummer EV Edition 1! Experience this chunky, huge masterpiece with beasty 1,000 hp and 0 – 60 mph acceleration in only 3 seconds. If you are planning to adventure to the surrounding desert and beaches, this is your chance to get an electric SUV that does truly have NO competition in its class.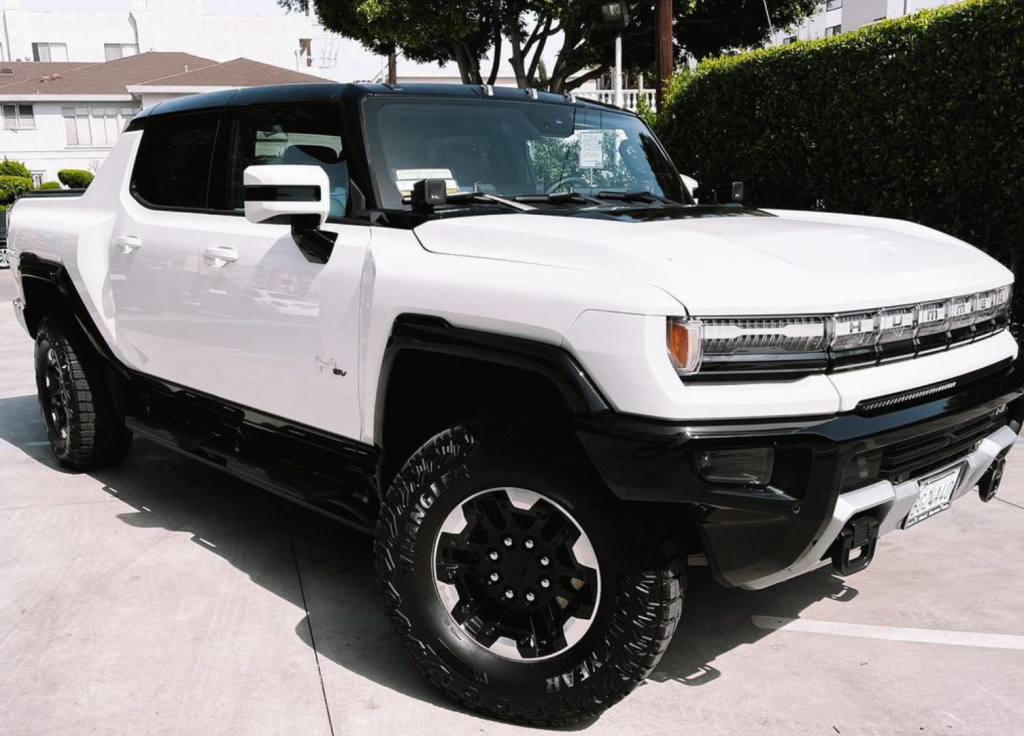 Would you prefer something smoother and still electric car rental, B&W Car Rental has you covered. They have the most aerodynamic production car in the world – the new Mercedes Benz EQS with 350 miles range. Of course Tesla Model S with acceleration of 2 seconds to 60 miles or Model X as well as Model 3 are available as well. If you are after SUV and that raised high ride with all the space you can imagine, while don't mind burning a couple of dinosaurs in the internal combustion process – you can go for exotic rentals such as Lambo Urus, timeless classic of MB G-Class or my favorite – Rolls Royce Cullinan and roll out like a royalty. If you are work hard, play hard type of guy, with so many choices of exotic and luxury rentals – you will have all your weekends booked for months upfront. Feeling dizzy out of excitement? Cool, here are a few obvious choices that you should not miss.
Topless Big Sur
For a smooth cruise down the famous stretch of California coast, pick a convertible with comfortable room for you two and your luggage – rent Mercedes E400 Convertible is at your disposal. While fresh ocean air swipes around you and hot beats shred through the air, your luxury convertible will be a perfect ride to enjoy Big Sur's classic curvy coastal highway, quiet secluded cafes, long sandy beaches and luxury lodges with a fireplace and pools. Don't miss out on famous Pfeiffer Beach with the ocean door engraved in the nearby rock. As the atmosphere is relaxed and crowds are nowhere to be found, it's a perfect occasion for a picnic with a bottle of bubble, fresh strawberries and some gourmet sandwiches. No need to pack it yourself, stop at famous Bob's Well Bread – institution on its own and pick your lunch or dine in. 
To fully experience the tranquility of Big Sur, I warmly recommend you a glamping experience at Ventana Big Sur resort. After it you can indulge in some spa treatment or hit a few holes at the amazing Carmela Valley Ranch.
Ferrari to Temecula
For a daytrip to Temecula Winery, pick your Ferrari rental from B & W Car rental office. As you will encounter curvy roads of Ronald W. Caspers Wilderness Park and should not have any wine before reaching your destination. Once you stop at our favourite Bottaia Winery, an elegant adult-only place with an amazing pool and superb choice of organic Italian wine, you will surely not be disappointed. For a little rest and view from the top, book your hot balloon experience with Hot Air Fun. And yes you should not drink and drive, so book a hotel too!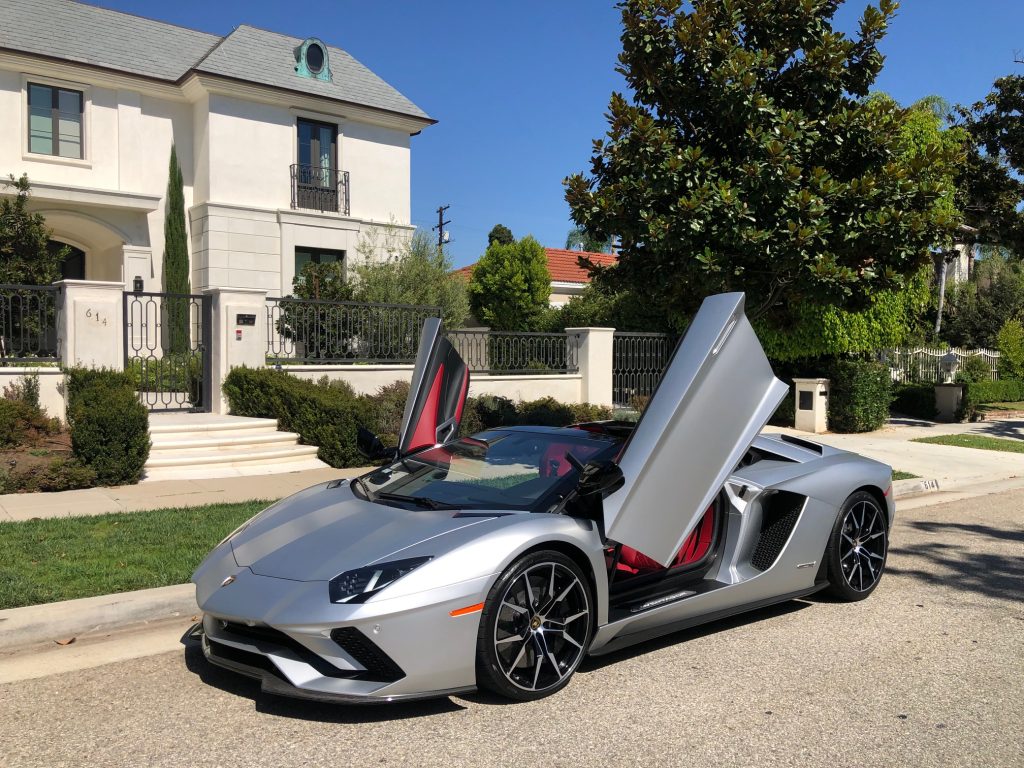 Electric to South
No, we did not forget the star of this article, our Hummer EV. We recommend a laid back trip to San Diego. Set yourself in Hotel del Coronado and visit the local laid back beach.
While in a chillout mood, you can soak in Sunset over the Ocean from the rooftop bar at the Harbour Sky and enjoy the beats from the talented local DJs. The next day, before heading back home, I recommend you park your Hummer EV at the Fairmont Grand Del Mar and enjoy French cuisine with a fine atmosphere and dig into one of the best Chef's menu you can find in southern Cali. 
Desert rolling in Royce
Stylish getaway to Palm Spring could not get better than in Rolls Royce Dawn. With Rolls Royce rental, you will enjoy luxury and refinement that is unmatchable by any carmaker. With warm desert air gently waving around you, head off to Joshua Tree national park and stretch your legs and set your views over the huge boulders and playful trees. When you are ready to relax with evening cocktail in hand, join a jet set at Parker Palms Springs, which is a pure luxury oasis in the west. If you prefer a rather Easter feel dinner, may we suggest refinder sushi at Sandfish, pure heaven. After your morning coffee the next day, generous breakfast, and stroll through famous vintage shops, don't forget to visit low-key Palm Spring institution Cheeky's cafe to sip some freshly grinded coffee latte, maybe homemade cake if still room in your tummy. Evening is best enjoyed with beer and barbeque in the desert – even when Coachella is not on the calendar.  
Never running out of options for places to visit on your relaxed weekend trips around sunny California, don't you agree? Team at B&W Car Rental will make sure that you have the right wheel for any and every adventure. Their office in San Francisco is the best rated car rental in the city, so if you are in San Francisco or LA – your choice is simple. Exotic car thrill will never disappoint. 
Enjoy.