Let's Play – Will.i.am Customized Tesla Model S spotted in Beverly Hills
We thinks its pretty cool ride. Model S does looks good in original form, but too smooth, elegant, even boring is stock form. So we love customized S'. Sharp, aggressive, challenging. It's not anymore just another luxury car.  Just rock it guys!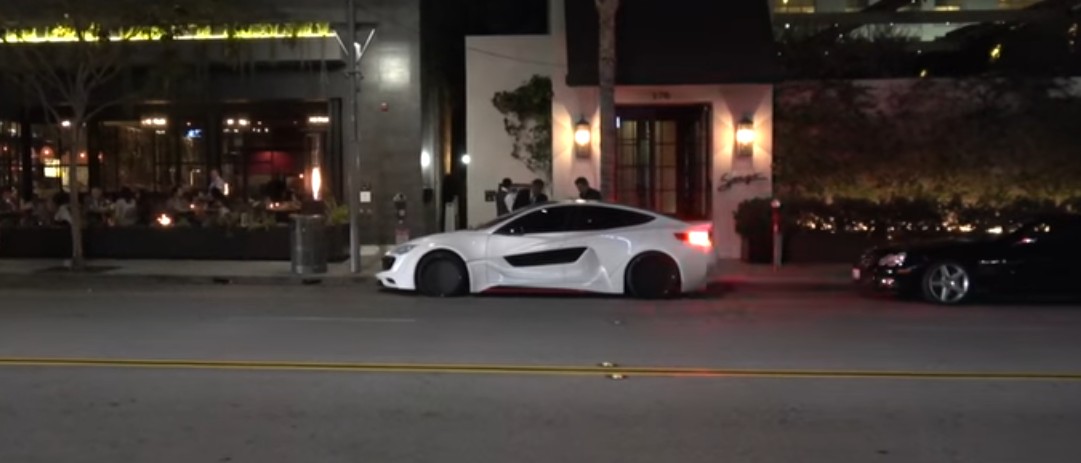 Its wide, its crazy, its futuristic, its like something from scene of Sci Fi movie from past decade – which again I totally support. You could see this in some 007 movie without too much hesitations. OK, they could spend a bit more time leading edges to meet each other and therefore create more flawing lines ending with sharp corners. Anyway it is totally great job by IAMAUTO  and we hope to see more brave customization of electric cars.
Now I really want to see someone driving Porsche 918 into IAMAUTO customs.  Or how about Rimac Concept_One. Please keep us updated IAMAUTO!
Thanks to effspot for sharing his Youtube video.
Few people pointed to 'grin' of the front, but again I like this more then original Model S look. Its braver, its shark-like sharp and saying let's cut some air on deserted motorways. Make you feel like this car need speed and excitement. Original Model S make me feel, its like just nicely sculptured luxury car, no emotions, its just nice and boring.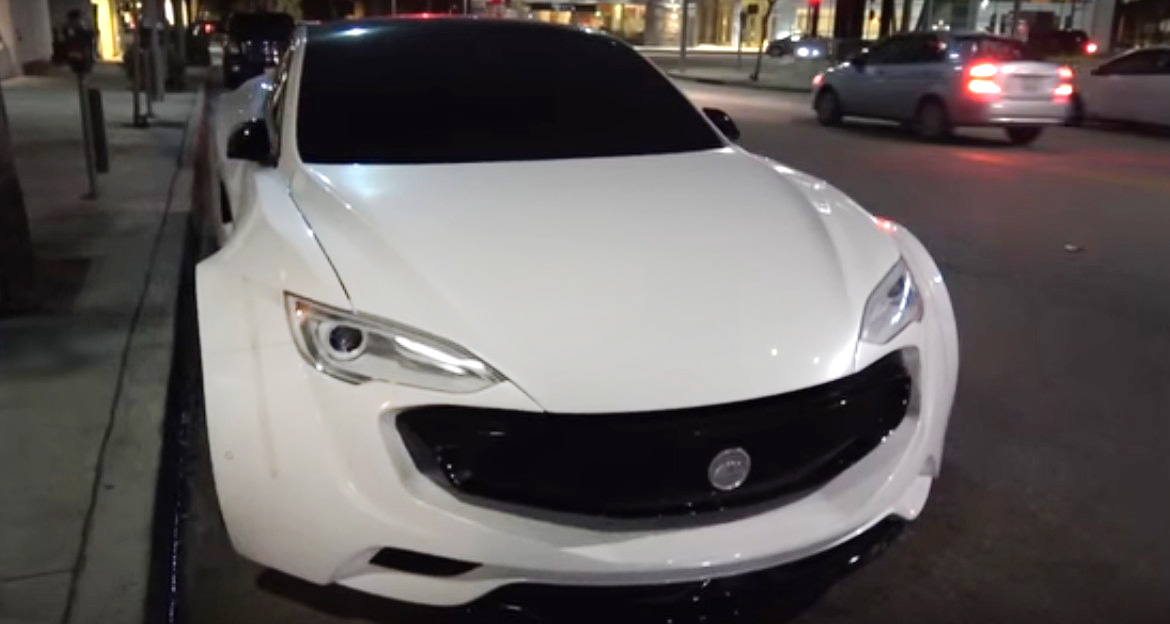 Wide stance is for sure the best part, remind me on AMGs of the 90-tis that were by far the most beautiful cars made till now. But again IAMAUTO bring this style back to modern era and I hope we will see more wide kits on electric cars. It's time that electric cars stop looking like just pretty toys for PR events and rich guys driveways. Its time to bring some street cred to electric supercars. And this is welcoming move into that direction.