Lucid Motors supercar – LA-cool electric E-Class size sedan with 1,000 BHP under bonnet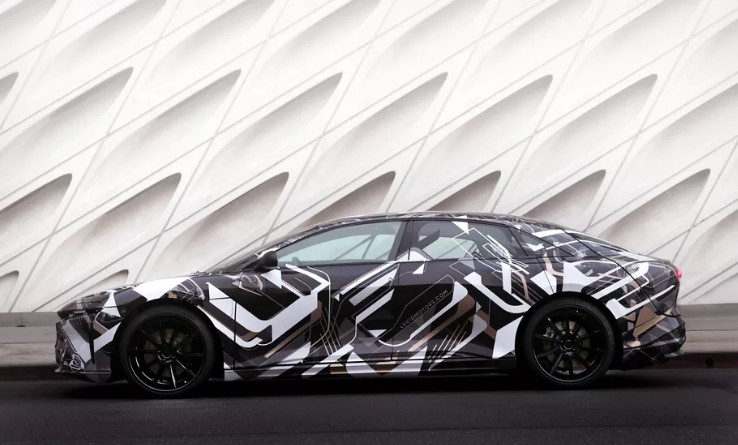 Can I buy one in exactly the same, prototype stealth color? It's look amazing. What we have today is Lucid Motors new fully electric sedan. Capable of going from 0 to 60 miles in under 3 seconds and carrying around 5 adults in beautifully sculptured sedan body – we will call it supercar without any mistake.
Lucid Motors sedan will be offered in 2018 at under 10,000 units for sale and production is expected to climb to around 50,000 per year. Body shape of sedan is just bit smaller than Mercedes E class sedan, but space for passengers is equal of S Class Mercedes. As Lucid Motors management state its due to new possibilities in design offered by car that can have smaller electric engine, no big transmission tunnel and other advantage that could help in creative design. But do not afraid of compact body and 'small' engine as Lucid Motors sedan will boost 1,000 BHP, so for sure it will step into race with NextEV NIO EP9 and Tesla Model S P100D to decided on which is the fastest electric car in the world.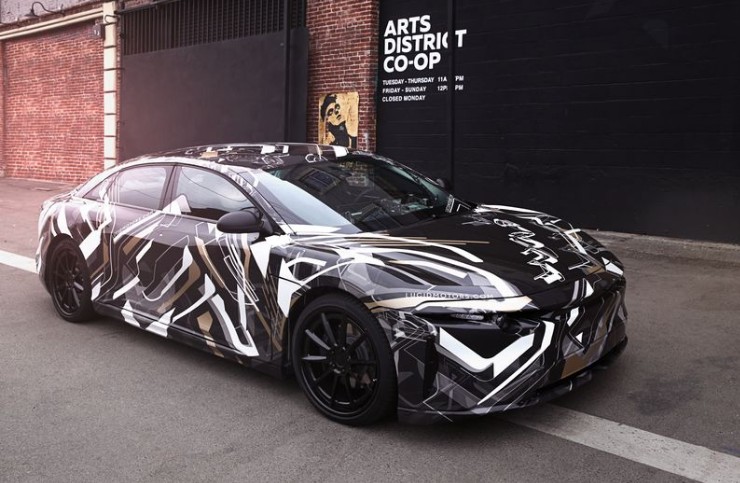 Team behind this LA-based car manufacturer spin-off battery company, have some industry veterans including ex Tesla Model S lead engineer Peter Rawlinson now at position of the Lucid Motors CTO. And there is chief designer Derek Jenkins, ex Mazda designer who reshaped one of my favorite cars ever – perfectly balanced Mazda MX-5.
Lucid Motors will be the sole supplier of battery packs for Formula E from season 5 and 6 which is great opportunity to push the limits of battery pack, the biggest issues of current electric cars. If that battery pack can be charged fast and it will take you pass some 600 miles, there is no reason to ever look at any internal combustion engine relative. Especially if you consider that this comfy sedans can lap race tracks at record speed and ALL reach 0 to 60 in under 3 seconds. Lucid Motors statement have one things soo right – design of electric cars move to limit of what supercar can be.