Mercedes EQ Silver Arrow is 738 bhp electric beauty with retro body and latest tech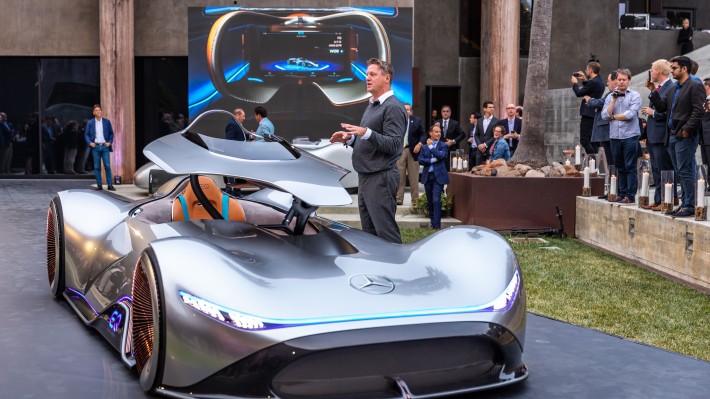 In 2018. Pebble Beach Festival in Monterey delivered several amazing concepts, daring looks and – in trend with current EV-dominance – full electric power-train. What more to want?
Today we look at Mercedes-Benz EQ Silver Arrow concept car, electric hyper-car that you could touch and feel in full carbon-fiber body. It part of current electrification in Mercedes and it won't be available for sale, but show direction in which Merc sports cars will stream. Maybe in 5 to 10 years we can have electric version of SLK looking similar to this concept. Mercedes EQ Silver Arrow present homage to record-breaking W125 Grand Prix race car which reached 268.9 mph on the autobahn in 1938 while driven by Rudolf Caracciola. It was the ebauty and beast o fpre-war era and Mercedes decided to make the new one for today's electric market. and yes, its fast. EQ Silver Arrow is powered by 738 bhp electric motor and 80kWh batteries can sustain 250 miles of range.
Probably you can not expect that range if you drive 268.9 miles per hour, but you will for sure enjoy it all – speed, range and looks. Striking concept car with equivalent mix of retro look and cyber tech. We hope something similar will make production in years to come.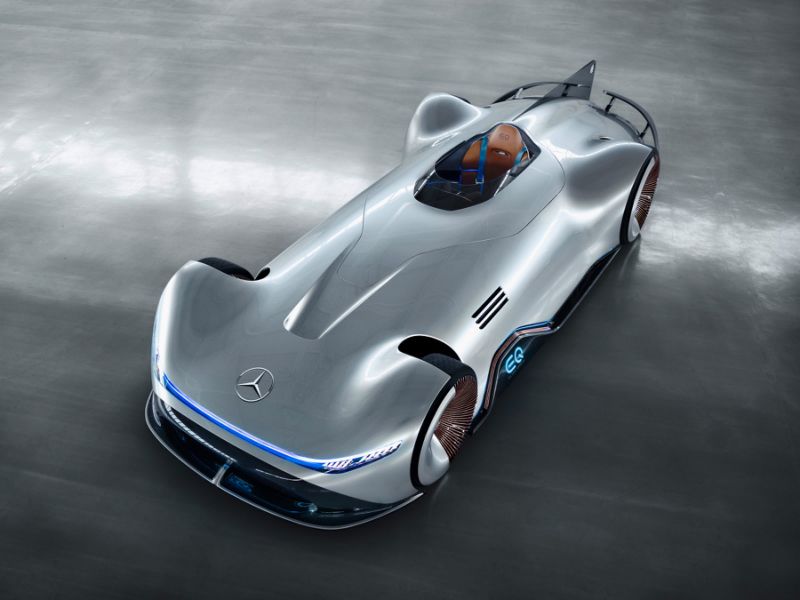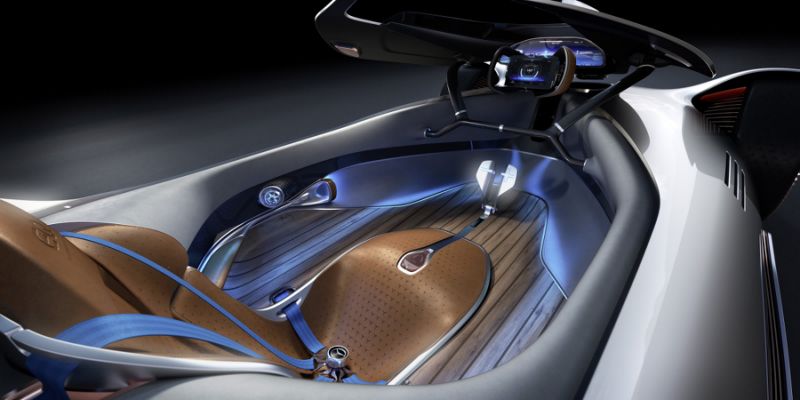 Photos via Mercedes