Porsche Mission E – back to the roots – finally Porsche return to electric power!
Finally we will feel the power! After some 100 years of searching, the best and most profitable car manufacturer in the world coming back with electric car. Porsche Mission E will soon roll down the streets and you will not want to park your Telsa Model S next to it.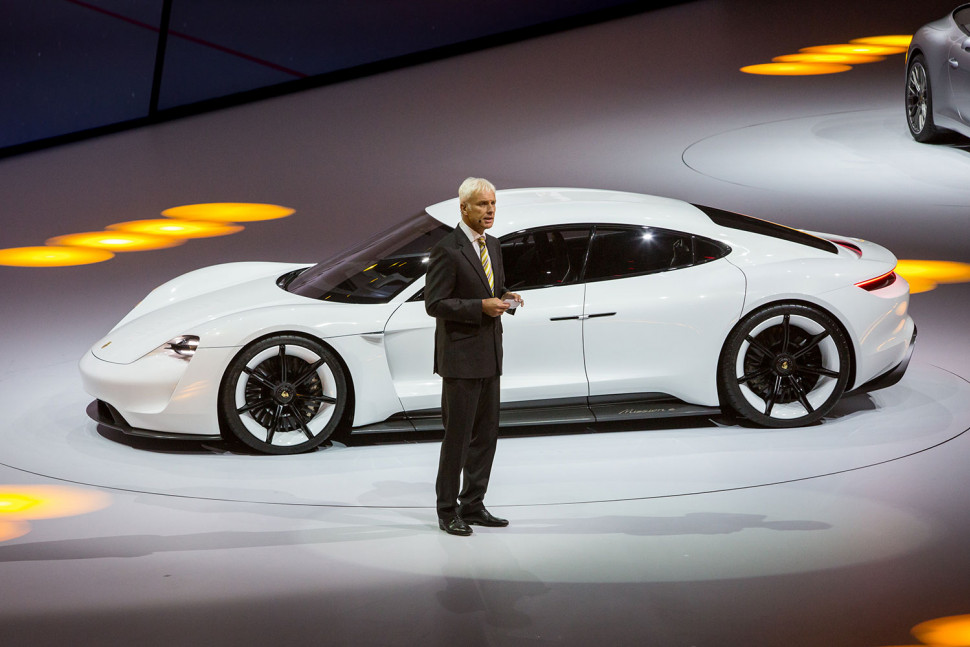 Beautiful shape and futuristic lines are fully worth of Porsche and their reputation to ut sexy on wheels. Let's get to a clean parts. When in 2018 Mission E drive out from my garage it will posses 600 hp under the hood. And this will be enough for for very pleased 3.5 seconds from 0 – 100 kmh, which will for sure put smile on your face. Inside there will be many improvements and I can see relation to new Panamera model. But Porsche Mission E is so much more – the second full-electric Porsche will have two electric motors that will power all 4 wheels and quick charging will be possible with 800-volt system.
Porsche Mission E was presented at 2015 Frankfurt Motor Show for the first time, but as Porsche already have hybrid and plug-in version of Panamera, we can see that Porsche could very quickly reach into Tesla territory. Probably the one that Elon should be afraid. What would we like to see – take Google cute self-driving car brain and put into this car-body build by Porsche Bavaraian Masters. Yes, that would be car. But not that I would ever even think about leaving computer to drive this sports car instead of me. Not this one. That wheel is for my hands only.