Aston Martin Lagonda Autonomous Electric Supercar – Concept shown at the 2018. Geneva Motor Show
OK, I love that all super car manufacturers now started producing or at least presenting electric car prototypes – and that is supercars prototypes, please. Of course I like it as for 10 years now I write about only-driver-focused super fast and exciting electric cars – so I am excited that we now have Aston Martin Lagonda.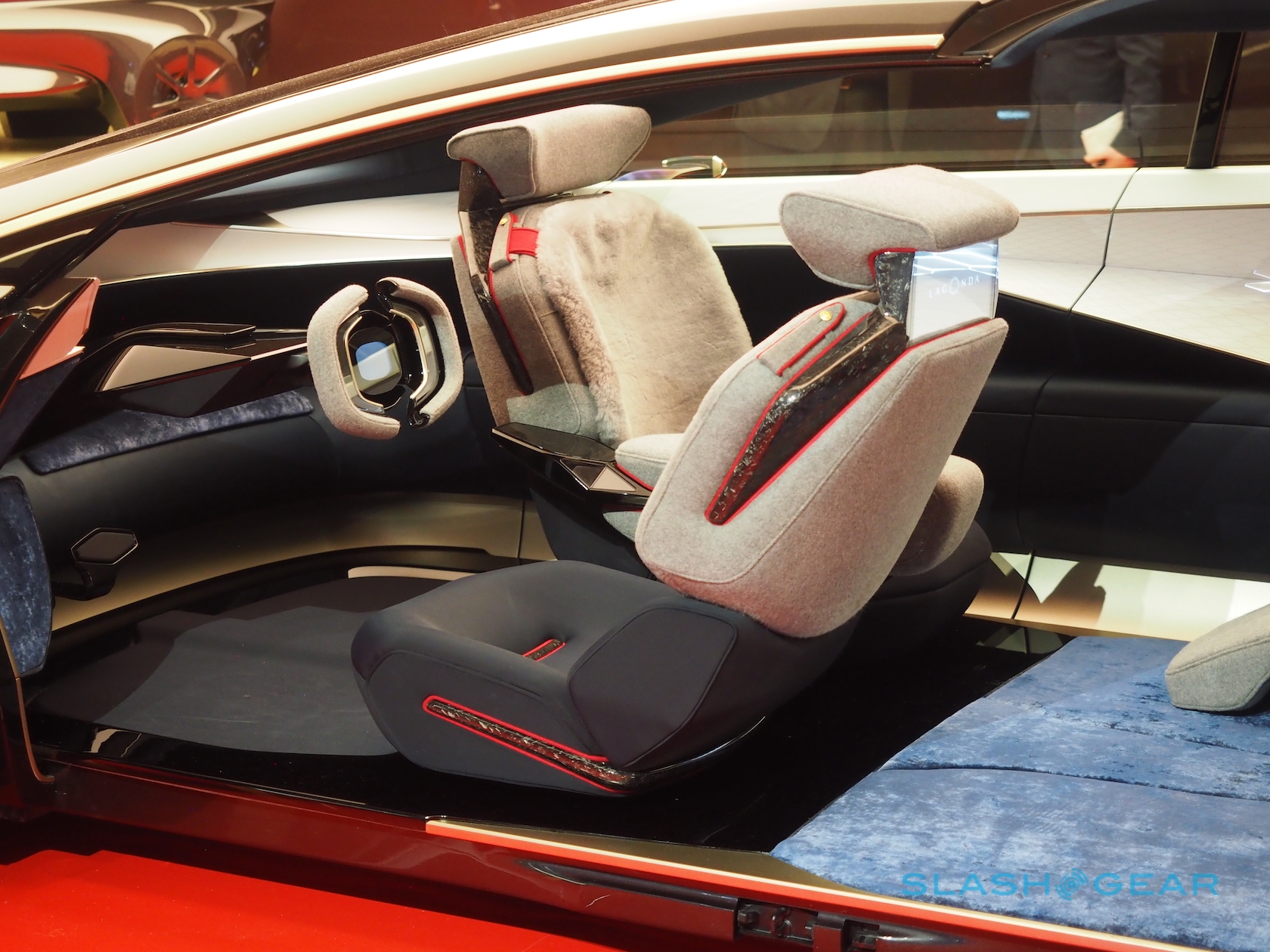 Oh, yes, Aston Martin joined the electric car race with gorgeous concept at the Geneva Motor Show. It autonomous concept and  feature interesting layout of seat which could be turned around for more enjoyable conversation and social time inside car. Steering wheel and controls can also be moved away when in self-driving mode or moved from left to right for better driving experience when you pass from Hong Kong into a mainland China on your next driving holiday in Asia.
There is no much details on performance or drive-train, but we expect the super-fast charging times and great load of features for drivers and occupants convenience and luxury. Interior looks gorgeous and Aston Martin did great thing in showing bit different concept in sue of wool and silk on seats and trim. Lagonda is for sure interesting looking concept and as some suggest we may see similar from Aston Martin in production in 2021. If you ask me they should go step further and present fully electric SUV as that will be the hit – first SUV from Aston Martin and that is electric one. Let's see.