Jaguar E-type Zero – The most beautiful car ever made is back as British electric pride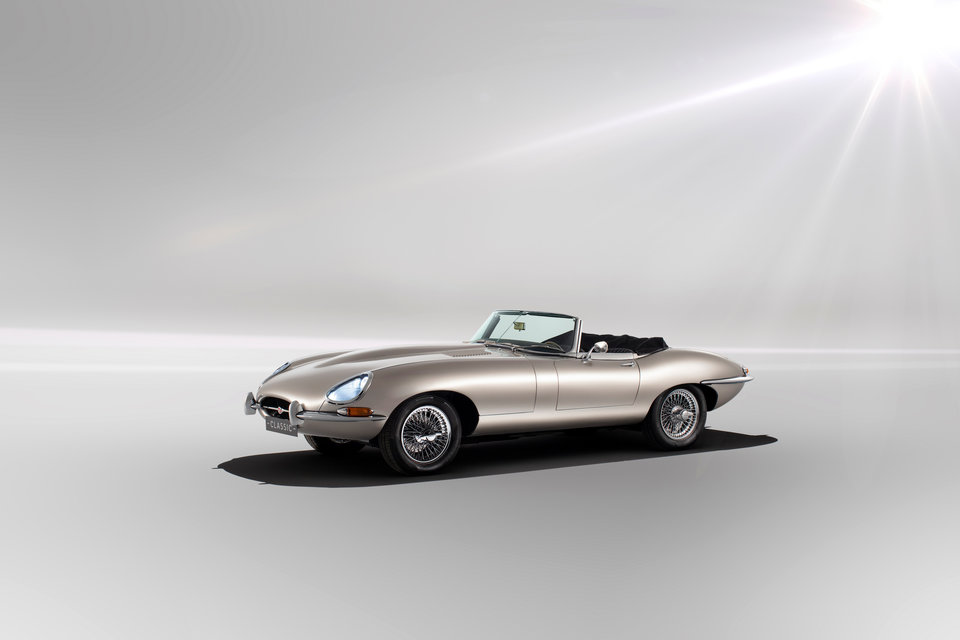 Gorgeous Jaguar E-type will always eb remebers as the most beautiful cr ever made, even in words on Enzo Ferrari. In suprising and encourgaing move at the 2018 Pebble Beach Concours d'Elegance, JLR announced that Jaguar Classic will produce full eletric version – Jaguar E-type Zero.
Jaguar E-type Zero was first time seen in London, when Prince Harry, Duke of Sussex, and Meghan Markle, Duchess of Sussex, left Windsor Castle behind the wheel of quiet sliver beauty. Now, at Pebble Beach Festival, Jaguar Classic presented car and made announcment that it will be available for sale in 2020. SOunds like a one-in-a-lifetime opportuniyt to own one of the most beautiful cars in efficent enviroment-friendly form. What a deal.
According to JLR, conversion to eletric will eb fully reviserable, but not that you will want to go back to petrol, specialy as Jaguar E-type Zero will be faster than Series 1 E-Type. With estimated range of 170 miles delivered by 40kWh lithium-ion battery pack and overnight charing time of 6 to 7 hours sounds like a perfect weekend car.
Interior of Jaguar E-type Zero stayed true to a classic look with added functionallity of todays – touchscreens and virtual driver display. One thing I specially like is that handbrake is still normal manual, rather that now common button. Not that you will try to do handbrake turns in this beauty.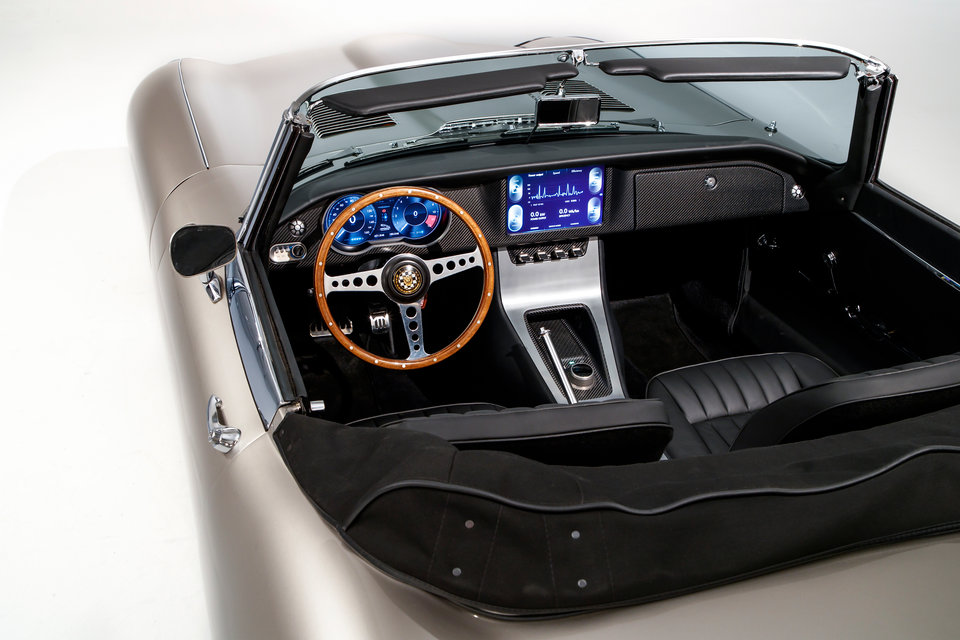 Images via Havas Formula