NextEV NIO EP9 is 1,341 BHP-monster that just claimed spot as the Fastest Electric Car at Nürburgring Racetrack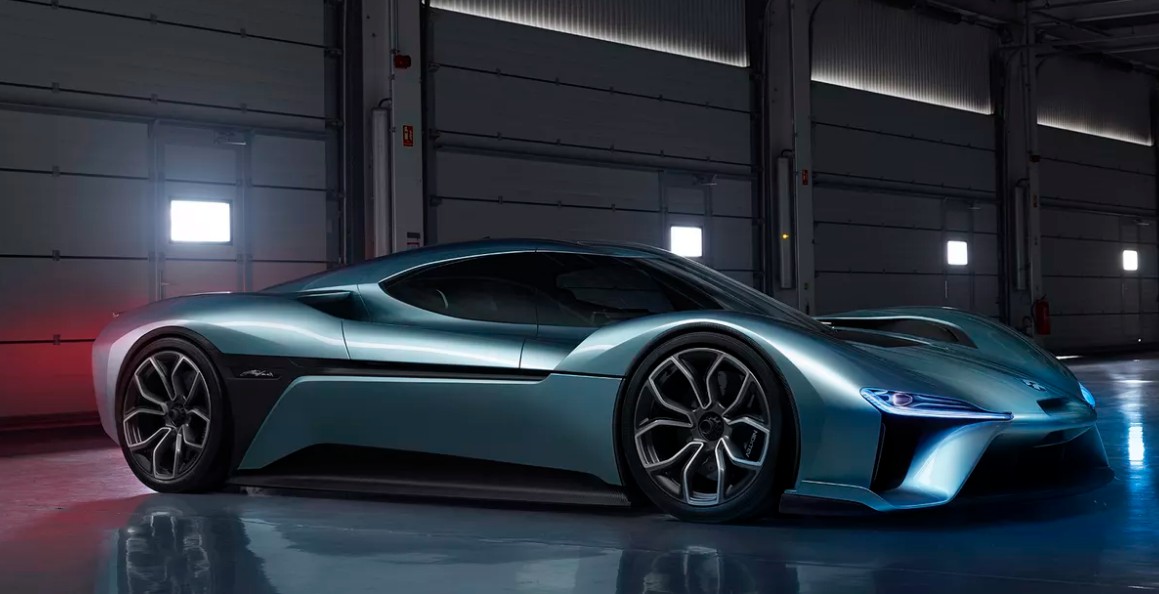 There is a new kid on the block. Present you the fastest electric car in the world – NIO EP9, made by Chinese startup auto company NextEV. They October they took this amazing looking fully electric supercar to famous Nürburgring Nordschleife racetrack and achieved record lap time of 7 minutes, 5.12 seconds. Not to stop there NIO EP9 beat the EV record at Paul Ricard racetrack in France for n less than 50 seconds. If you have around $1.2 million in your pocket and want "the fastest electric car the world" – NextEV NIO EP9 can be yours.
What you get is 1,341 BHP supercar that can be recharged in only 45 minutes, with range of amazing 265 miles. The perfect balance is achieved with 4 electric engines, each run by its own gearbox. That are all very good numbers and for sure have some bragging right. I have to admit this could be the most beautiful supercar in the world too. For me, till now Porsche 918 spider was holding his title, as Porsche designer really mastered that sculptured body. By the way Porsche 918 Spider car circle Nürburgring Nordschleife in 6 minutes and 57 seconds, making it faster than NIO EP9, but 918 Spider is hybrid supercar, not fully electric, having onboard monstrous V8 engine apart from 2 electric engines.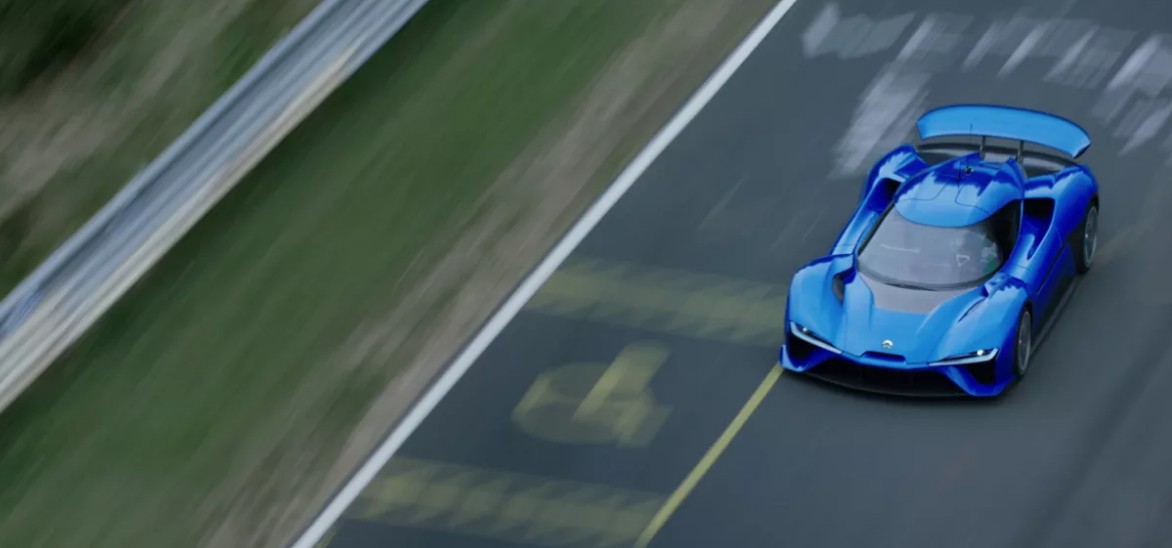 Next EV CEO Wiliam Li said that company will offer car on sale in Chines from 2017. And we can expect more production models from NextEV. By my theory they have to attack SUV market and there are some other Chinese company that make waves in SUV and electric car market – read my article about why Chinese Wey and NextEV should partner to produce the first mass-market electric vehicle that will step over the chasm and become the motoring legend brought by millions around the world.
Now NextEV NIO EP9 is not that fast in straight line as Tesla P100D with the Ludicrous Mode, which can go from 0 -60 miles in 2.5 seconds, comparing to NIO EP9 which can claim 0 -60 miles in 2.7 seconds. We cannot call neither of cars nothing else but superfast and many claim to go for head-on race between these two electric supercars and decide the winner. Once we hear about this kind of event for sure we will report on this elcetric car race of the year.
As our conclusion – NextEV NIO EP9 is the fastest electric car in the world that beat up Nürburgring Nordschleife lap record. And if you ask me – it's probably the most beautiful car ever made. I am very proud that come from Chinese company as I greatly support innovative car companies from China. To claim this is the really most beautiful and fast electric supercar, I really have to sit in one and press the pedal. And after doing it – I will come back with another review of NextEV supercar.