Tesla Model 3 Live Launch – Check Elon Musk & Tesla's New Milestone Event For 2017.
Elon Musk's dream becomes reality.  Eclectic car maker Tesla start handing over the first mass production electric car in the world. Tesla Model 3. History is made on this Friday.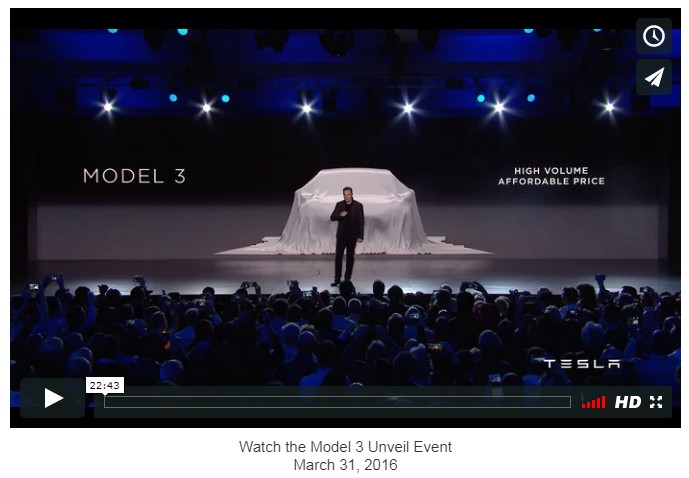 We won't try to speculate what we can expect, but there is a lot of interesting details to find out. As we know Tesla website state Tesla Model 3 have autopilot hardware – what that mean exactly? how close to autonomous car Model 3 can be? As Musk said he will still drive model S, but for sure as the first mass market electric car – Tesla Model 3 must have some awesome features to attract buyers – and shrug off likes of Chevy Bolt and VW eGolf. its interesting to see today's magic by Elon Musk presentation and will it capture our hearts – and most important our digital wallets?
Can you buy Tesla Model 3 for bitcoins? Please?