Volvo's Polestar 2 debut as fully electric sports car aimed for purchase or subscription in 2020.
Distinctive Volvo designed sedan feature respectful 408 horsepower motor and 487 pound-feet of pulling power. Enough to reach 0 to 60 miles in under 5 seconds which makes it very stylish and fastest sedan. But you don't need to worry how is to buy one as you can subscribe and enjoy in your leisure.
When traveling and nominal speed you can go around 275 miles or 443 kilometers on fully charges 78 kilowatt-hour battery. Priced at $63,000 for start and later with lower cost $45,000 version, Polestar 2 is obviously aimed at same customers as Tesla Model 3 and we can say they match in range, style and price. It up to your liking for which one to go.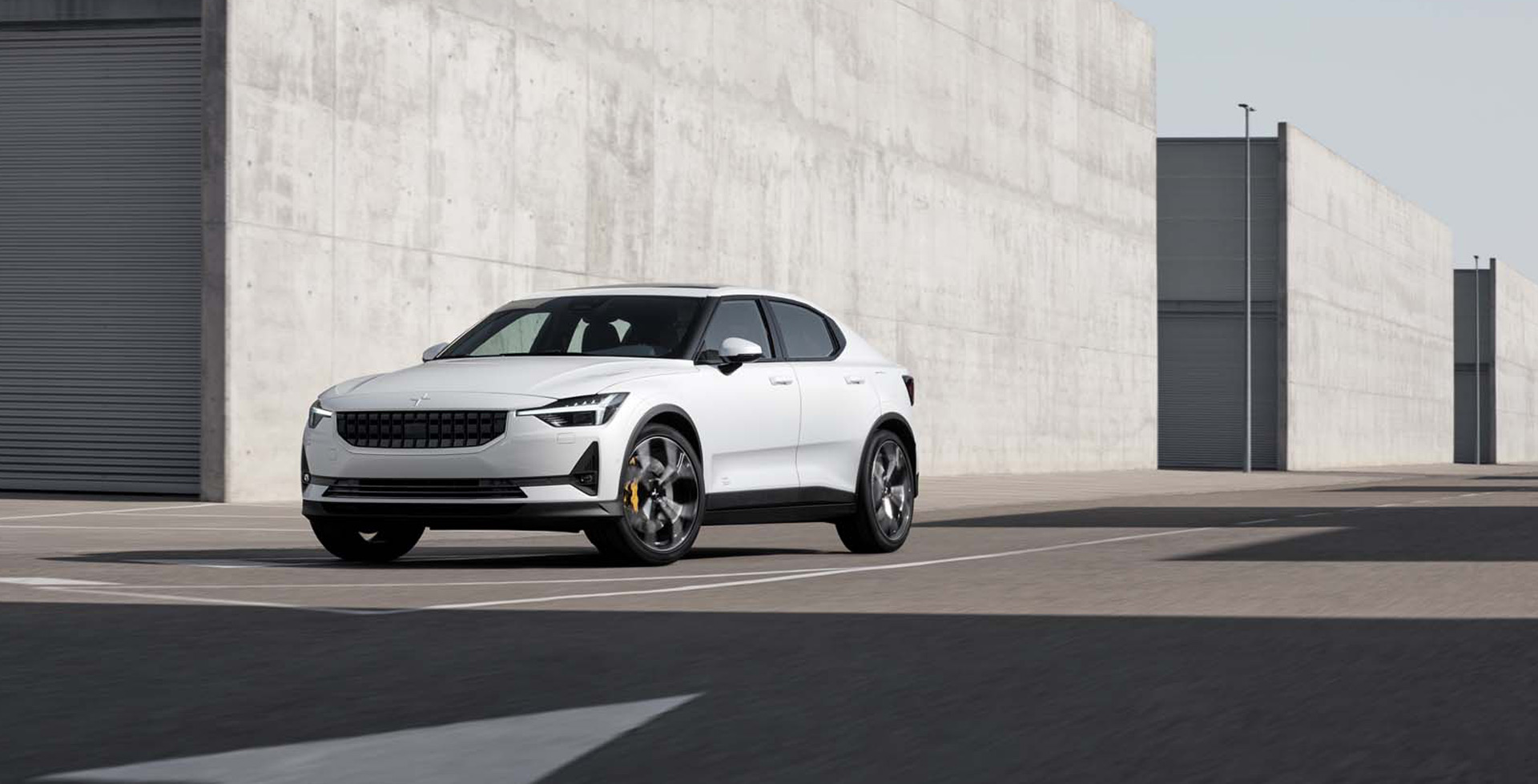 As driving enthusiast I am interested in handling and it would be great to see how Polestar 2 will actually handle on curvy mountain roads under some pressure. My choice would be made on which one hold better. Volvo's are not famous for enthusiastic driving, but this is Polestar and laos featured performance upgrades such as Sporty tuned chassis, Brembo brakes, Öhlins dampers and unique 20-inch forged wheels.
Inside feel comfy and very elegant, clean design with 11-inch touchscreen and not many surprises. Definitely and nice place to spend on your commuting or long drives. Android based infotainment system will help keeping you entertained.
If you are in China, you can jump into Polestar 2 in early 2020. and I somehow think subscription service will start very quickly too. Rest of us should get Polestar 2 sporty EV later in that year or next. Or you can wait till 2022. when Polestar 3 crossover EV should be available. I don't know why Polestar didn't go for crossover fist as this si the same mistake Tesla did right in front of their eyes. Crossover and small SUV sales are still increasing as crazy and especially places as China, they are most popular type of new purchased vehicle. As we know Volvo makes some really nice and funky SUVs and crossovers lately so it would be perfect match. ANyway we will see sales number of bit over the year.
Personally I hope to test one of curvy mountain roads and enjoy push from those 408hp – this will make me go for Polestar 2 subscription service as I think that is the right option for the future of mobility. When option to swap vehicle available on your subscription from SUV to sporty sedan – it's no brainer to get one. I am looking forward to it Polestar.