You can invest in The Tomahawk – superb Canadian Electric Green Supercar!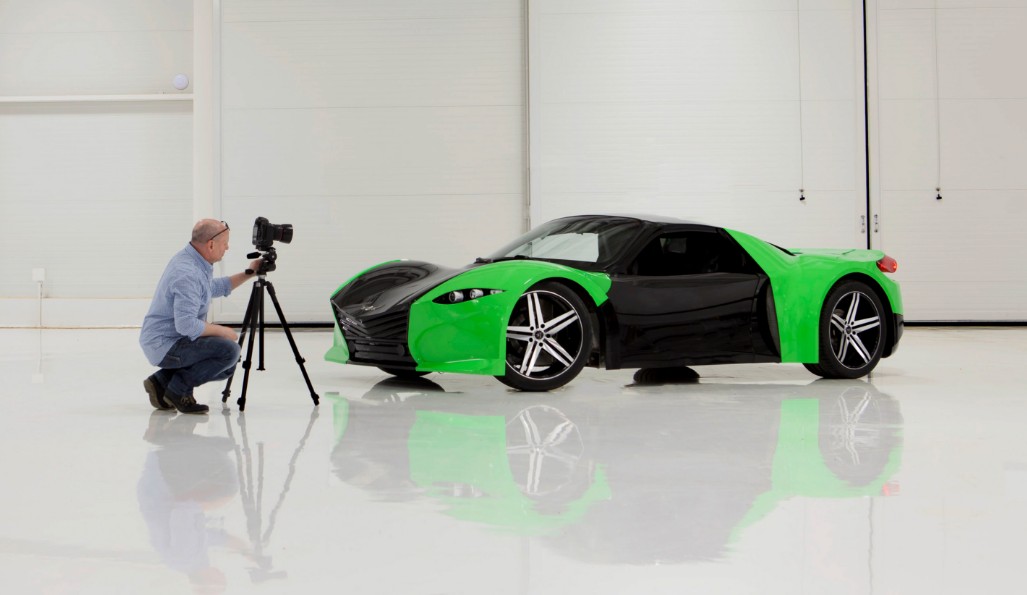 Here comes the beauty from Quebec – The Tomahawk. Electric supercar by company Dubuc Motors, which is approved by US SEC. That's right you can invest in this Canadian beauty and be the shareholders and driver too – as you can pre-order car at Dubuc Motors website. Reservation is from $5,000 and Dubuc have offices in California and Quebec is you are interested in further detail on investment.
We love look of The Tomahawk – the green-mean-looking-environment-friendly machine. The Tomahawk is fully electric sports car, fully electric with great range of 370 miles due to 100 kilowatt battery fitted, and admirable 0 to 100 km/h in 3 seconds. This Canadian supercar is also very practical for everyday living with 2 + 2 seating layout, which include 4 leather sport-seats and cargo up front and back. Motoring enthusiasts favorite scissor doors will make it easy and cool to fit in and 200 watt stereo system will add some pump through every mile you take on. Drive-train is based on AWD system and lightweight carbon and aluminium body is made in North America.
We love design, specs and concept of The Tomahawk, so truly hope that this electric supercar will soon start zipping on our streets. Of course we are dearly in love with it – as on photos provided – it's a true green supercar – in every possible way.
Enjoy Dubuc Motors video with presentation of The Tomahawk.