This is what we call hybrid – Peugeot 308 R Hybrid with 500bhp under your feet!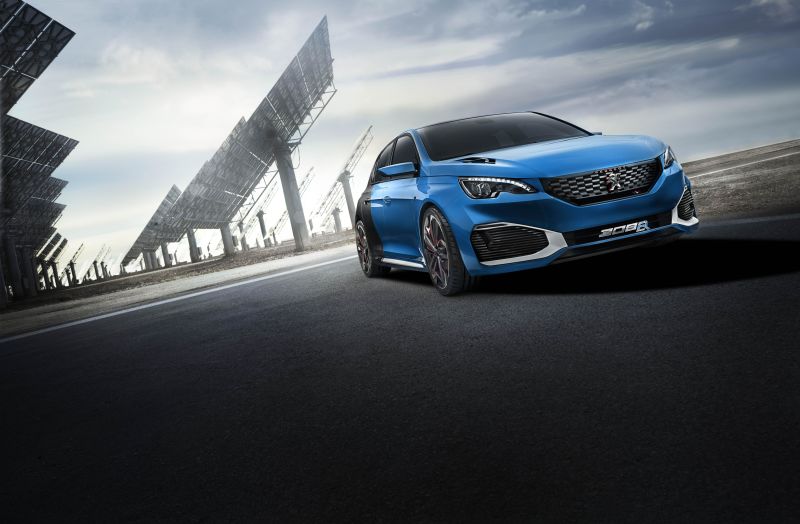 Hybrid. You think Prius, right? Wrong. So wrong.
You should think Peugeot. And that is Peugeot 308 R Hybrid.
Hottest hatchback out there. 500hp. Right.
Peugeot engineers decided to show to world how hybrid should be made. And results are quite spectacular. Peugeot 308 body is sport tuned and heavy-duty suspension, with 3kWh lithium-ion battery under the rear seats and 50-liter fuel tank in the boot. Under it is rear electric motor and two transformers. And the front another electric motor.
Car handles amazing, low center of gravity, great down-force supported by special scoops and aerodynamic elements. Watch video below to see it in action. Just under 1.5 tonne, 308 R Hybrid is limited to 155 mph and can achieve 0 – 100 kmh in under 4 seconds. Take note, Prius!
Few interesting facts – four driving modes are available.
Hot Lap Mode: all-hell-break-lose mode with 500hp and 538 lb-ft under your feet unleashed
Track Mode: 400hp and 390 lb-ft produced by petrol engine and the rear electric motor. Front electric motor as accelerator booster.
Road Mode: 300hp and 295 lb-ft – petrol engine lead in this mode and rear electric motor add accelerations, front electric motor is off.
ZEV Mode: rear electric motor is main pusher, while front electric motor add acceleration.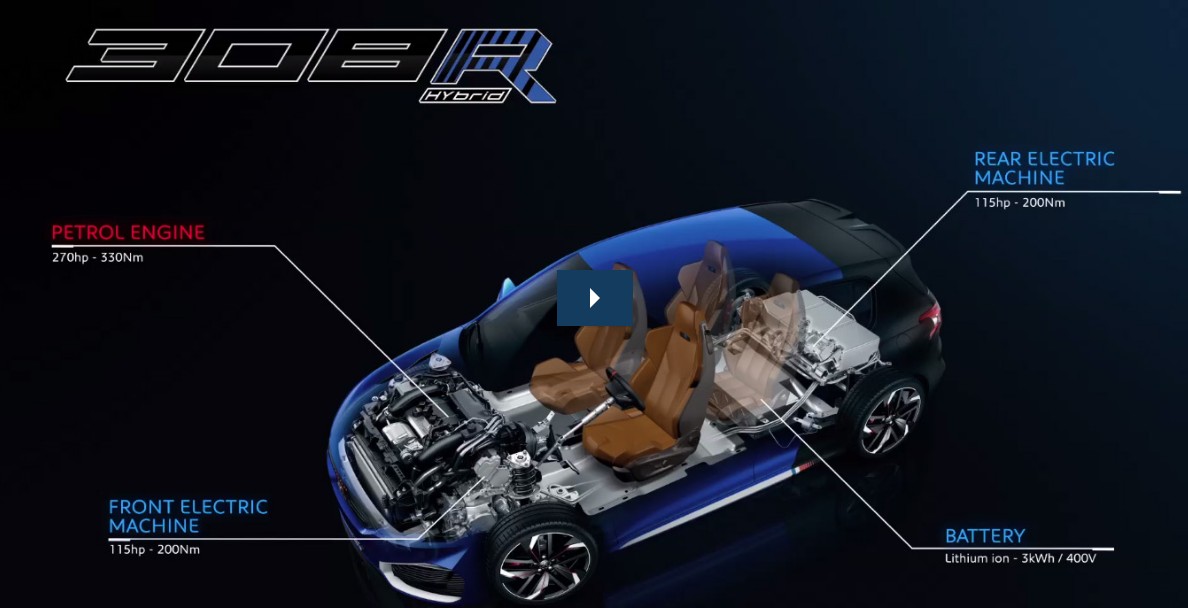 We love gearbox too. Paddle-shifter manual with 6 gears. Electric motor filing the gaps in acceleration while you change gears, so smooth, constant acceleration is provided. Faster and smoother than even dual-clutch. Another brilliant idea.
Toyota please take not for next Prius R! Ok, bad joke. Bad Peugeot 308 R Hybrid is a bad-boy of hybrid world and we so badly want one. Look at it – its beauty, it can be very efficient in electric mode, it can be useful for work commuting and – its will scare every poor guy in front of you on the race track!
Peugeot still present Peugeot 308 R Hybrid as prototype, but we surly hope production version will be available soon. Shanghai Auto Show is just in front of us, so we will check on progress.
Would you pay 60,000 euro for Peugeot 308 R Hybrid?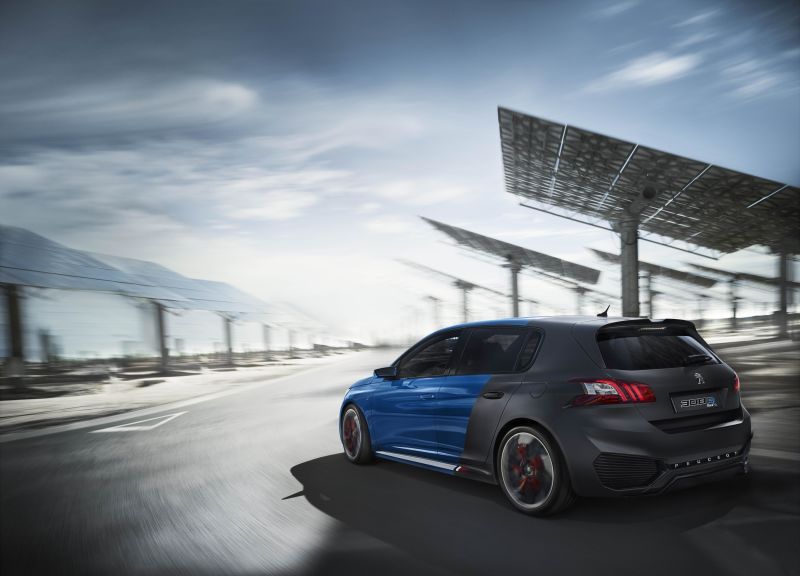 We loved video review from Steve for Auto Express: