Another record broken by EV – The Fastest run on Pikes Peak Hill Climb was just made by VW electric race car I.D. R
Move away petrolheads, time for electroheads to celebrate again. Volkswagen I.D. R Pikes Peak smashed overall time record with 7:57.148 run on 12.4-mile track up on amazing Pikes Peak Hill Climb. Previous record was held by rally star Sebastian Loeb in his Peugeot 208 T16, which produced 875-horsepower by means of twin-turbocharged V6. That was in 2013. when 8:13.878 was achieved and held while electric cars climb up the hill. And in short 5 years, we now have new record, as fastest car ever – petrol or electric – is the new VW I.D. R with French rally driver Romain Dumas behind the wheel.And yet again – electric cars prove to be not only equal to petrol, but they can achieve much better results given the challenge.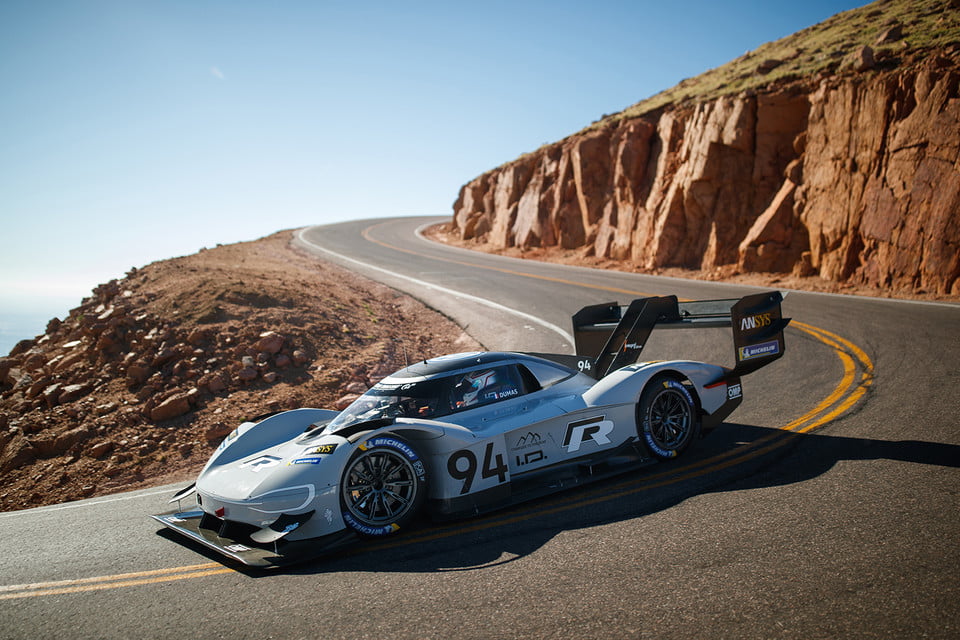 Exactly that was the difference here. VW engineers tackled the challenge with smartly using advantage of EV to race up the hill. I.D. R  is pure performance setup for uphill race. Two electric motor sitting one at each axle – combined power of 680 horsepower with 479 pound-feet of torque. Lightweight carbon fiber construction that with lithium-ion battery pack.weight only around 1,200kg. Battery was just enough for one race up the hill – to save weight – and due to its small size it could easily fit around driver, allowing for the perfect weight distribution. Of course massive wing was needed for downforce due to thin air at high attitude. Therefore even that cra doing 0 – 100 km/h in 2.25 seconds, it could be even faster at different setups and I believe we will see more records broken by VW I.D. R around the world. Anyone visited Nurburgring recently?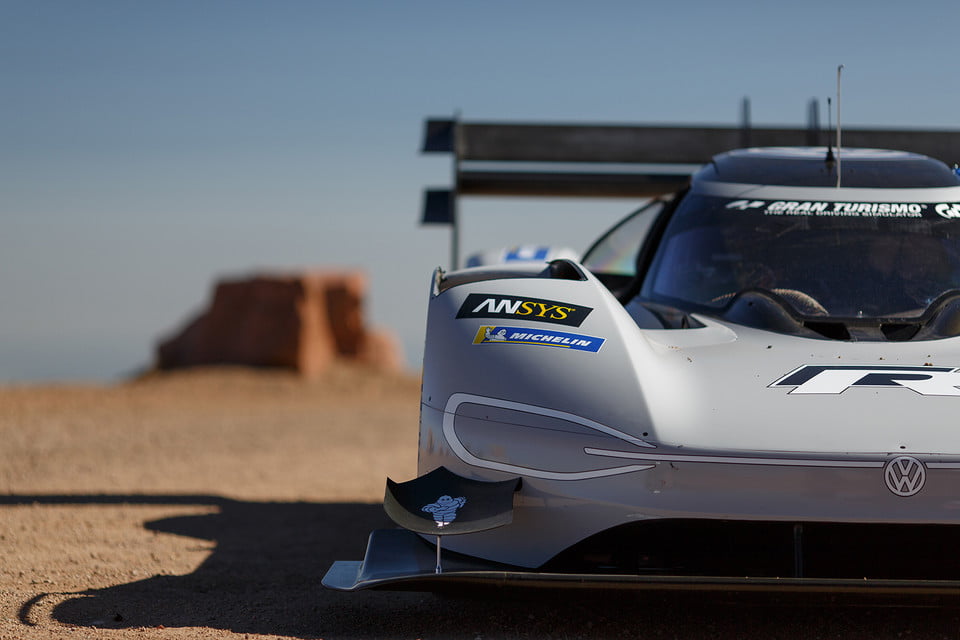 I have to add that VW racer looks magnificent too. Especially comparing To some other cars with oversized spoilers for downforce and neglected esthetics (why bother, right?) – but I.D. R is one good looking racer, and almost make you think that it's not far from production supercar. Considering VW will use tech from I.D. R into production cars  – you may want to wait a bit on some news from VW group EV department before you decide for buying a new supercar, as we may have a new leader in market coming in.
In 2016. I was impressed after testing VW eGolf for few months (find it even better than Tesla) and now I can not wait to drive new VW EV fueled by tech that got into I.D. R racer. I already book my dream for tonight – testing a new EV hot-hatch champion – eGolf R. That car could easily brake Nurburgring record for the fastest front-wheel-drive production car. C'mon VW – you can do it! Break another record. Now we know you can do it.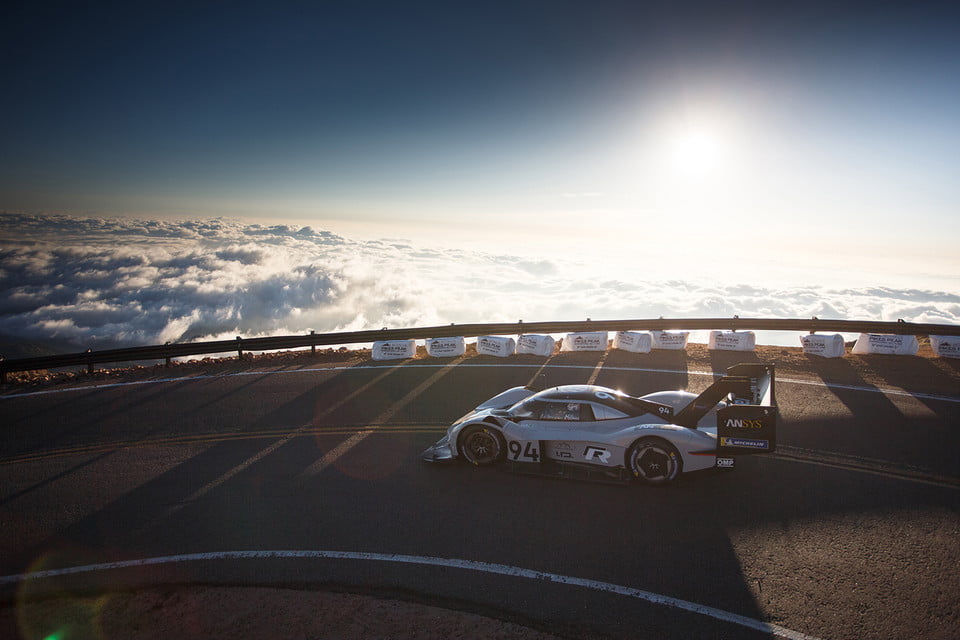 (photos via Volkswagen)