Should we make it into production car? Audi E-Tron PB 18 is beast with practical shooting-brake style body.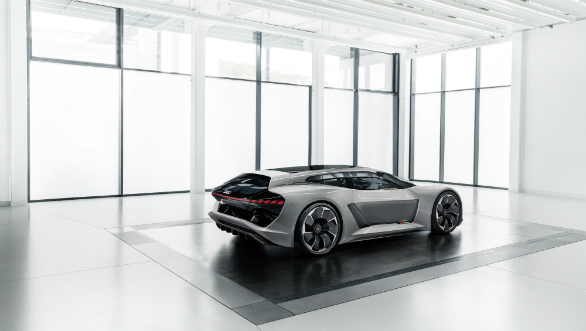 This year, Audi will star offering their first Audi E-Tron vehicles as SUV. It will join hugely successful jaguar i-Pace and Tesla Model X in fast growing SUV market (40%) and even faster growing, but still small (1.5%) electric car segment. Not to move too away from its performance heritage, Audi shown off new electric supercar prototype – Audi E-Tron PB 18.
Distinctive styling is fresh loom at EV and even that Audi manager say that car will be at home on track, I can see it as everyday supercar too. Design is very daring concept, as when you enter vehicle cockpit is on the right side and when you are in it will electronically move to center, so you can enjoy real formula like experience. Still Audi say that versions with 2 seat could be available.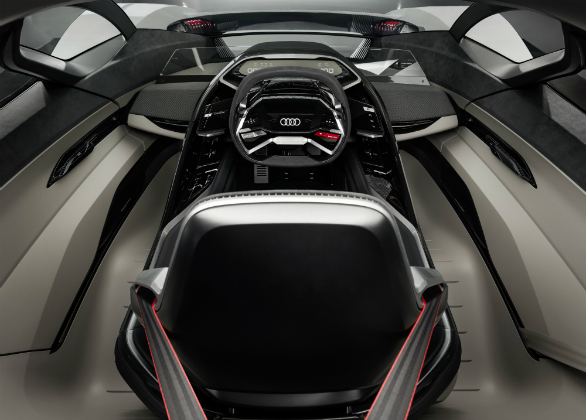 You will also enjoy all-wheel-drive traction mated with 2 electric motors at back and one in front, together good for punchy 670 horsepower and 612 pounds of torque. this will propeller Audi E-Tron PB 18 to 100 in around 2 seconds. with few small tweaks can be in for race with over hypercars that reach under 2 seconds, such as upcoming Tesla Roadster 2020 and Rimac Concept_Two.
Range and battery pack are important and great showoff of what will come into production models for Audi E-Tron vehicles. 95kWh battery will allow for 310 miles range and fast charging in only 15 minutes. that will lovely fast! You grab a coffee and back into fully charged E-Tron. It will also support AWC wireless charge at the floor of garage for another convenience. I really don't see reason why we could not see similar vehicles after 2020 in Audi E-tron range. Would you buy one?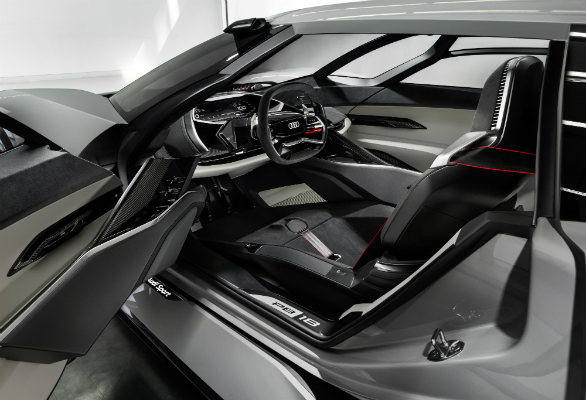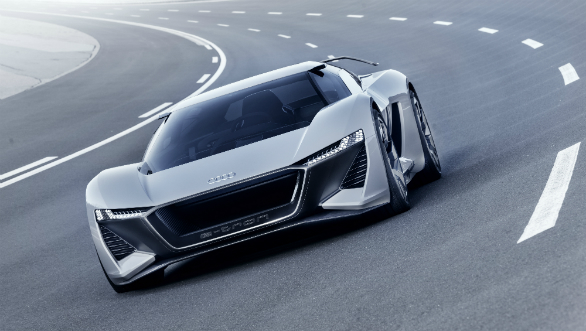 Images via Audi